Outsourcing and the use of agents in Indian Microfinance and it's regulatory implications
By Ramesh S Arunachalam, Rural Finance Practitioner
Outsourcing is defined as a regulated (or semi-regulated) entity's (in this case MFI's) use of a third party (either an affiliated entity within the same group of institutions or an entity that is external to the group) to perform activities on a continuing basis that would normally be undertaken by the regulated entity (MFI), now or in the future.
Outsourcing can be the initial transfer of an activity (or a part of that activity) from a regulated entity (like MFI) to a third party (center leader or group leader acting as an agent) or the further transfer of an activity (or a part thereof) from one third-party service provider (center leader or group leader) to another (local leader), sometimes referred to as "subcontracting." In some jurisdictions, the initial outsourcing is also referred to as subcontracting. There are several issues here and these are highlighted below:
1. MFIs can use third parties to carry out activities that they themselves would normally have undertaken. I have seen some MFIs outsourcing significant parts of their regulated and unregulated activities and these outsourcing arrangements are also becoming increasingly complex.
2. Outsourcing has the potential to transfer risk, management and compliance to third parties (group or center leaders) who may not be regulated (like the MFIs). An example is the preparation of KYC documentation by the agent (s).
3. In these situations, how can the MFI remain confident that they remain in charge of their own business and in control of their business risks? How do they know they are complying with their regulatory responsibilities? How can they demonstrate that they are doing so when regulators ask them? Most importantly, how can they assure themselves that their agents (group or center leaders) and/or other 3rd parties (local leaders) are not engaging in practices – that could contribute to the failure of their delivery model and cause a lot of problems for them (the MFIs) on the ground – as has happened in Andhra Pradesh now? I strongly believe that this is one of the major causes for the current problems in Andhra Pradesh
For the record, I must state that, while some MFIs continue to deny the existence of agents (also called as broker agents), I have personally seen enthusiastic center leaders and/or group leaders (and ex-field workers) being treated/used as local agents. Again, let us get this clear. Agents are per se not bad but they need to be used under a proper framework and with appropriate training and systems. In fact, the late Shri Sitaram Rao (a close dear friend and very knowledgeable colleague) and I, have discussed several times (in late 2006/2007) that, in a few years time, micro-finance in India could indeed have the equivalent of direct sales agents (DSAs), provided they are well trained and used appropriately.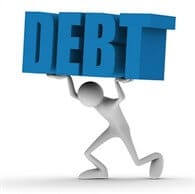 However, that has not happened and agents are not under a framework currently and thus, they could pose a serious threat to the whole business of micro-finance – as has happened in Andhra Pradesh now – through their indiscriminate lending to shared clients/JLGs, use of coercive recovery practices, disbursements of Benami and non-existent loans, charging higher than stipulated interest rates and the like.
Therefore, I think the time has now come for us to take a call on this phenomenon and either regularize it and bring agents under a proper (regulatory) framework or ban the use of agents and ensure that MFI staff themselves cater directly to the clients…Here are some of my suggestions in this regard for The RBI Board Sub-Committee…not necessarily in any order of importance…