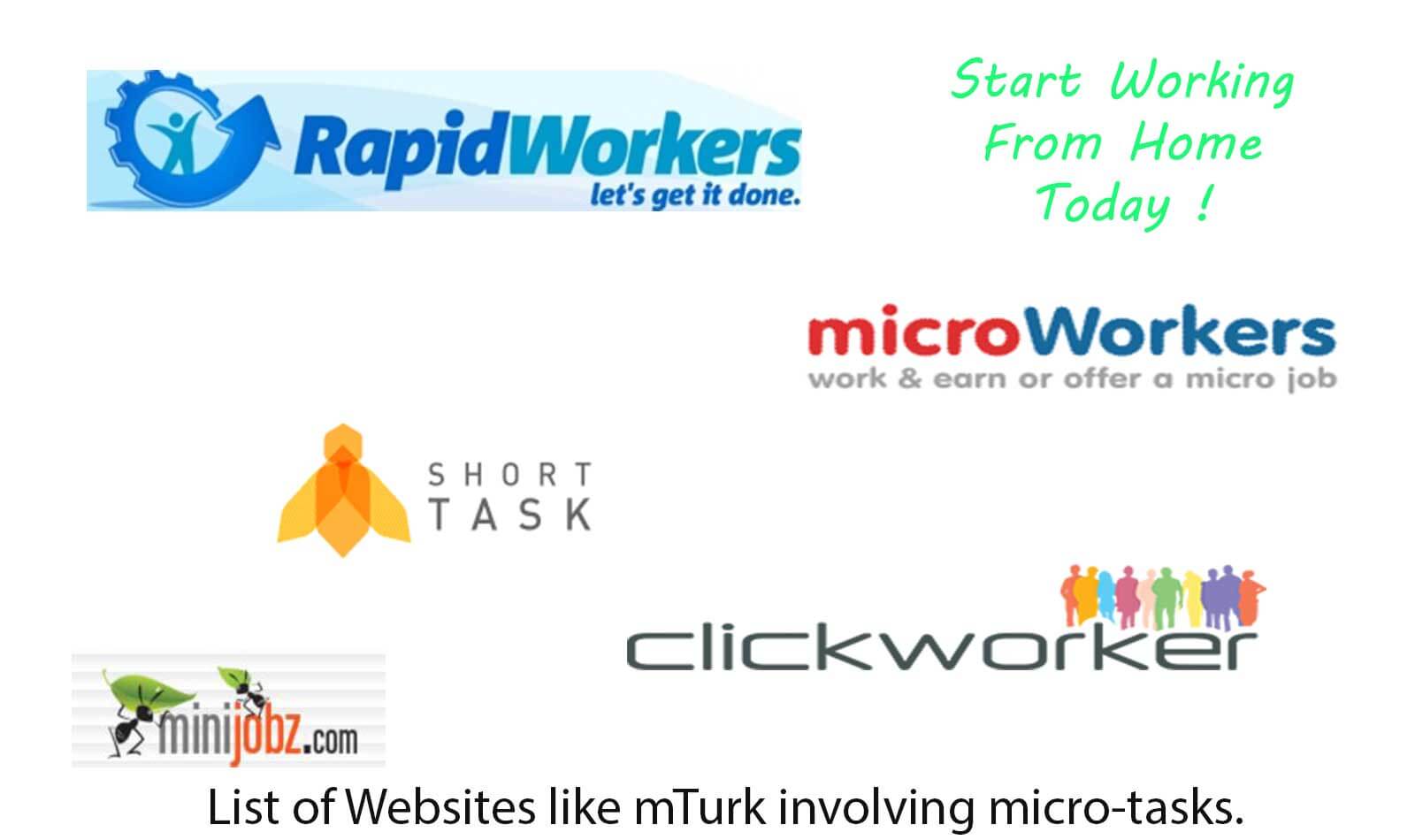 Amazon Mechanical Turk (MTurk) is the world leader in providing micro jobs but it is very difficult for new users to get approved to join the website in 2017. Due to a large number of sign-ups, the websites have put the approval of new workers from India on hold. Micro workers are fast emerging as the preferred go-to option for freelancers and small businesses who are looking for their work to be completed. This has created a huge demand for work from home freelancers and many Indians have started earning Rs 10,000 to Rs 15,000 per month working just two hours every day.
The demand for micro-workers who can perform micro-jobs is at an all-time high and many new websites similar to Mturk are now online. These websites are getting hundreds of new sign-ups every hour as more and more people want to earn easy money sitting in the comfort of their homes. Are you ready to start working online?
What is Micro-work?
To those who are hearing about MTurk for the first time, the website offers small online tasks that could involve clicking on links, typing words, tagging images and collecting information from Google Search. Each task is categorized as a hit and when it is completed successfully a person gets paid. You no longer need to hire and fire workers, you can always opt to hire them online specifically for a task and once it is completed, you pay a fair price for the work done.
The following types of work can be classified as micro-work:
1. Copying and Pasting of text from one box to another on a different web-page.
2. Editing and resizing of images before uploading them to a folder.
3. Watching videos on Youtube.com and liking them.
4. Following different types of accounts on Twitter.com
5. Creating a new account on websites like Gmail.com
6. Playing games by logging in with another user's account.
7. Bookmarking a webpage on dozens of social media websites.
8. Take a look at the websites below where you can work from home.
Has more than 10 Lakh workers located across the globe. The website provides ready to use templates which can then be used by businesses to delegate tasks to new workers. Companies are using these websites to help train Artificial Intelligence programs on the cloud. Some examples of work you could find on this website are
1. Evaluation of emotions displayed in an image.
2. Transcription of the readings in an electric meter.
3. Extracting research data from bills of supermarkets and shops.
4. Classification of clothes for an online catalog.
5. Collect the contact information of a particular business from a web search.
6. Testing new mobile applications.
7. Answering a consumer survey.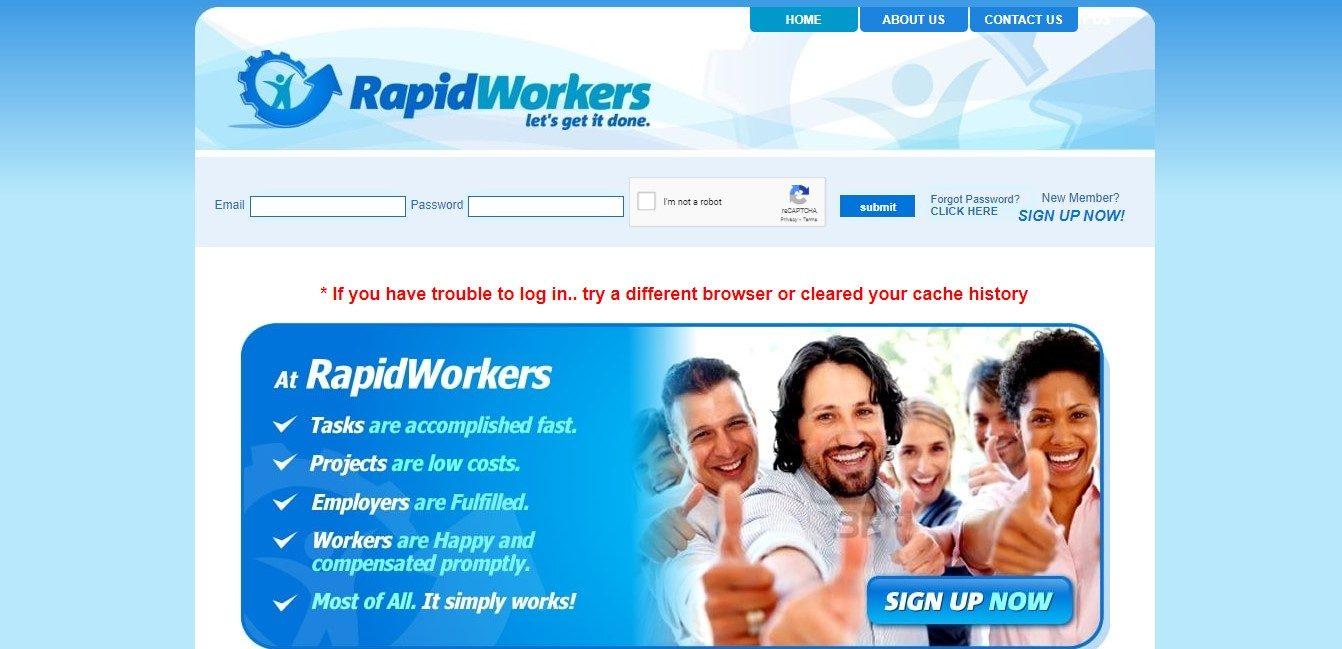 Provides low-cost projects to entrepreneurs looking to save money. Since the tasks are short they can be completed fast leading to instant payouts. On this website, you will get the following types of tasks.
1. Evaluate and blog about a product or service.
2. Post reviews on forums and social media channels.
3. Like Facebook pages and join groups.
You require a Paypal account to get payments for your completed task. If you still don't have an account follow our guide to open one and link it to your bank account. 
On this website short tasks focused on research, finding objects online, writing website content, data entry, mail filtration, posting classifieds, and logo design are posted. You can choose the task that you have the skills to complete and then submit proof of completion once the task is over. You will then be paid in US Dollars.  The website was first launched in February 2009 and has since then grown in size and is now a trusted source of online work for Indians.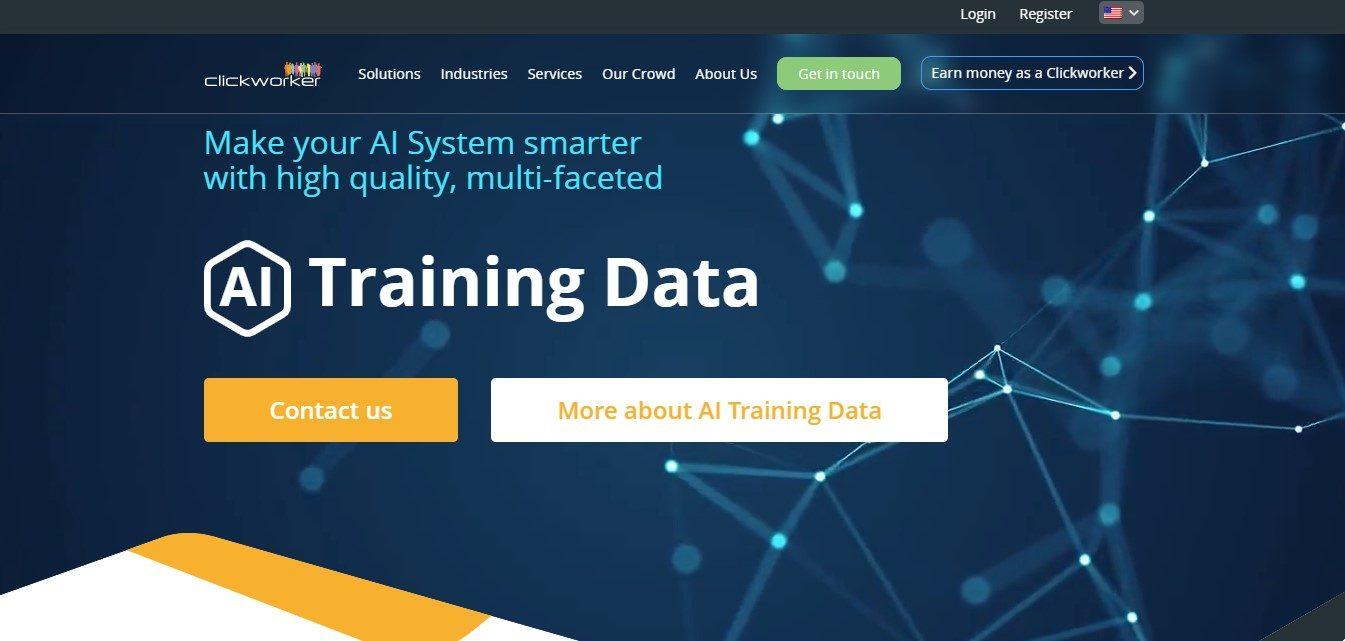 This website specializes in content generation. The work posted here involves writing blog articles, travel content, translation into different languages, web research, tagging, and categorization. The company has many established companies like Honda and Deutsche Telecom as it's client partners.
This website specializes in Pay per action and you can earn money for even a single click. There is no investment required and the money will be transferred to your bank soon after it reaches the minimum threshold set by the company. If you refer your family and friends to sign up on the website, you will earn a bonus amount every time they perform a task.
You can use your earnings and redeem them for online vouchers. These vouchers can then be used on e-commerce websites.