The European Consumer loan market is estimated to touch € 1.2 Trillion in 2017. The market has been growing for the last five years after it witnessed a significant decline in 2008. The European consumer loan markets can be divided into three distinct groups based on geography.
Northern Europe
Southern Europe
Eastern Europe
The countries that lie in the northern European region generally tend to have better consumer credit facilities. These markets are characterized by high growth, varied products and better repayment rates. Some of the countries which have fairly well-developed markets are the United Kingdom, Ireland, Denmark, Finland, Germany, Norway and Sweden.
The Southern European markets comprise countries such as Spain, Italy and Portugal where the loan ticket sizes are slightly lower and regulations tend to be restrictive. The third region is Eastern Europe where the lending ticket size is much lower and per capita, volumes tend to be close to € 1000.
Digital lending which promises to make online loans fast, easy and transparent is all set to change the lending landscape. With increasing competition, consumers can expect to receive cheaper loans in the coming years. Check out some of the startups which are disrupting this space below: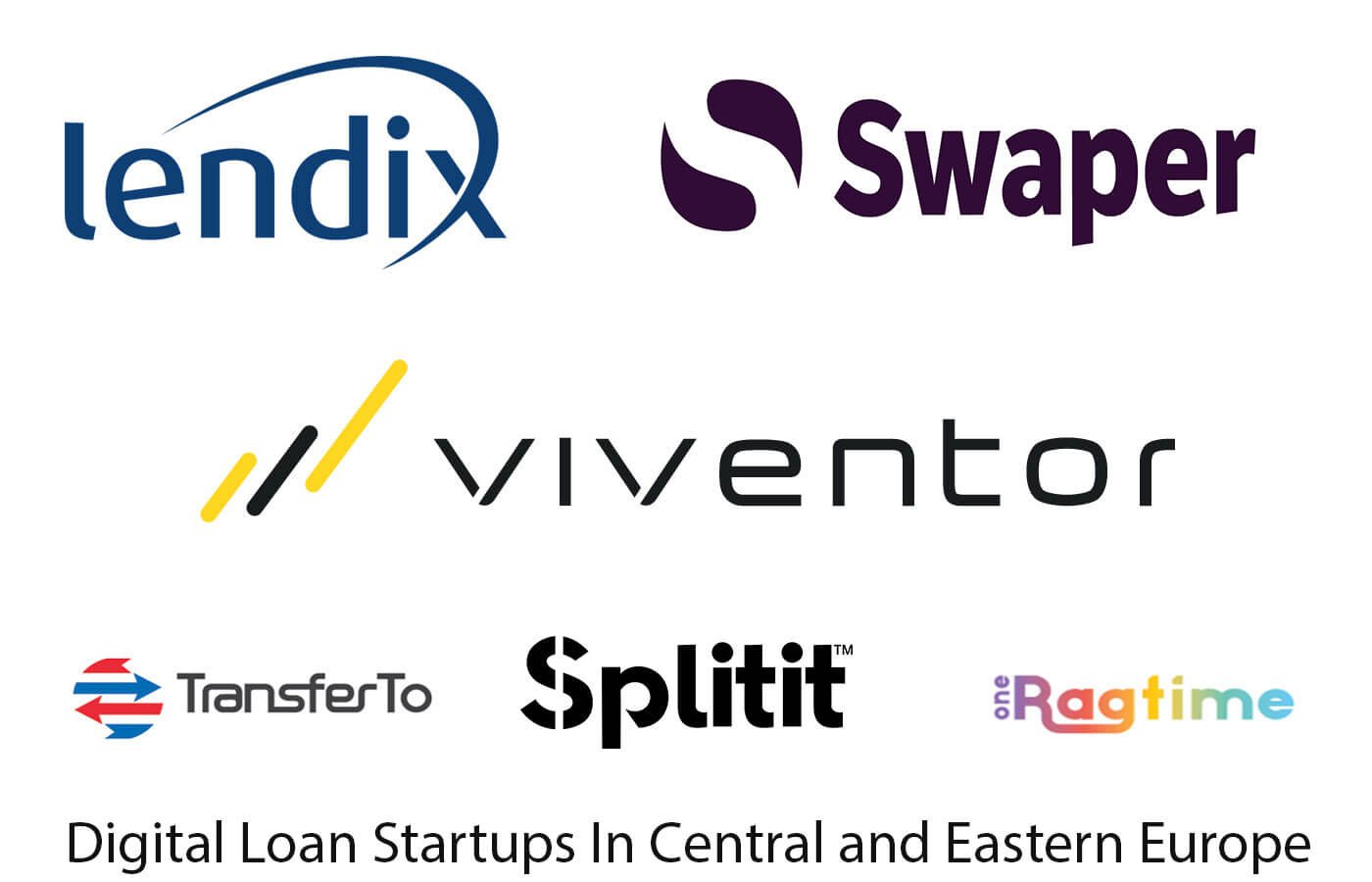 Lendix – lendix.com – Loans For Small Businesses
A European marketplace for business loans. The company operates in France, Spain and Italy. The company has been able to arrange more than € 100 million in online loans from private investors for small businesses. On Lendix SME's have the option to borrow from both institutional lenders and private investors. The ensuing competition between these two groups ensures they get the best rates. Private investors are always looking for safe avenues to invest their money. Lendix offers security through a transparent and customer-friendly alternative.
Viventor – www.viventor.com – A P2P Lending Platform For The Baltic region.
Investors on this eastern European platform can earn up to 13% annually by lending to individuals. This peer to peer lending platform connects non-bank lenders directly to individuals who require credit. Lenders need to pay € 50 to sign up on the website and can start lending with as small an amount as € 10. Lenders can also diversify their lending portfolio by using the auto-invest feature.
Swaper – www.swaper.com – P2p Lending In Eastern Europe.
Swaper allows you to invest in consumer loans that are backed by collateral. You can earn a flat interest rate of 12%. Investments can be done from their mobile app. This portal is an initiative of the Wandoo Finance Group based in Latvia. The company has close to a hundred employees based in the Baltic states.
Transfer To www.transfer-to.com – Cross Border Money Transfer
Making a money transfer to emerging markets is problematic because of KYC requirements and regulations in Europe. With Transfer To you can make easy digital payments anywhere in the world in the most suitable local currency. The service is currently being used by companies like PayPal, UNICEF, Western Union Transfer, Booking.com and World Remit.
One Rag Time –www.oneragtime.com – A VC Fund Which Invests Differently.
Startups need more than investors and money. The need to hire the best talent and solicit the best possible professional advice. They also need networks and access to partners who will help them grow their businesses. One RagTime is a venture platform with a difference that seeks to perform all these functions and more. Their most recent investment is Simple.fr – the first digital insurance broker.
Split It – www.splitit.com – Payment In Instalments.
This firm allows companies to offer EMI's to customers without the need for a credit check. This can be done because Split It can use a cardholder's unused credit line as security. Offering EMI's is known to increase conversion on E-commerce websites. By using Split-It you can increase the sales occurring on your website.